Flooding in Madawaska (Les inondations au Madawaska)
Summary: Telling of the impact of the floods of 1976, 2004, and 2008 on the Madawaska region.
Student(s):
Myriame T., Sarah B., Jenny H.
School:
Centre d'apprentissage du Haut-Madawaska
Teacher(s) or other people involved:
Director: Henri Poitras
Assistant: Danie Michaud
Grade:
Grade 8
Type:
Multimedia (texts, photos, video).
Photo: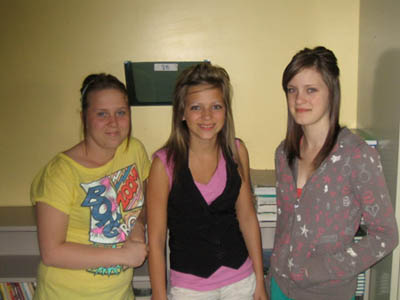 From left to right: Jenny H., Sarah B. and Myriame T.