Three Generations of Married Women Speak about their Marriage (Trois générations de mariées racontent leur mariage)
Summary: Using the testimonials of three women who come from Upper Madawaska, this vignette explores marriage traditions during the second half of the 20th Century.
Student(s):
Julie L., Mélanie D., Émily G.
School:
Centre d'apprentissage du Haut-Madawaska
Teacher(s) or other people involved:
Director: Henri Poitras
Assistant: Danie Michaud
Grade:
Grade 8
Type:
Multimedia (Background texts and video interviews).
Photo: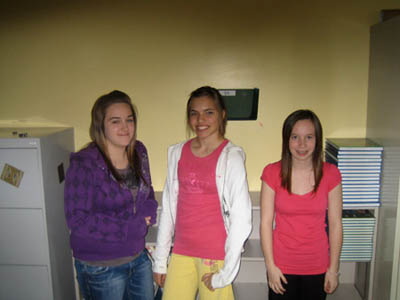 From left to right: Julie L., Émily G. and Mélanie D.