The History of Volleyball in Madawaska (L'histoire du volleyball au Madawaska)
Summary: First, this vignette lets us discover the history of volleyball and then by way of an interview with Claudine Dionne, it shows some aspects of the growth of this sport in the Madawaska region.
Student(s):
John B., Emmanuel M.
School:
Centre d'apprentissage du Haut-Madawaska
Teacher(s) or other people involved:
Director: Henri Poitras
Assistant: Danie Michaud
Grade:
Grade 8
Type:
Background texts and interview with Ms. Claudine Dionne.
Photo: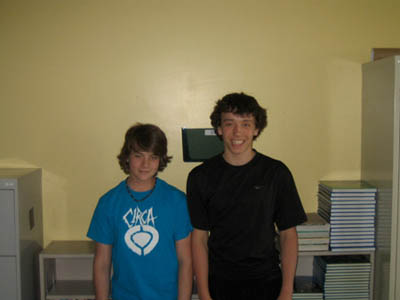 From left to right: Emmanuel M. et John B.